ABOUT US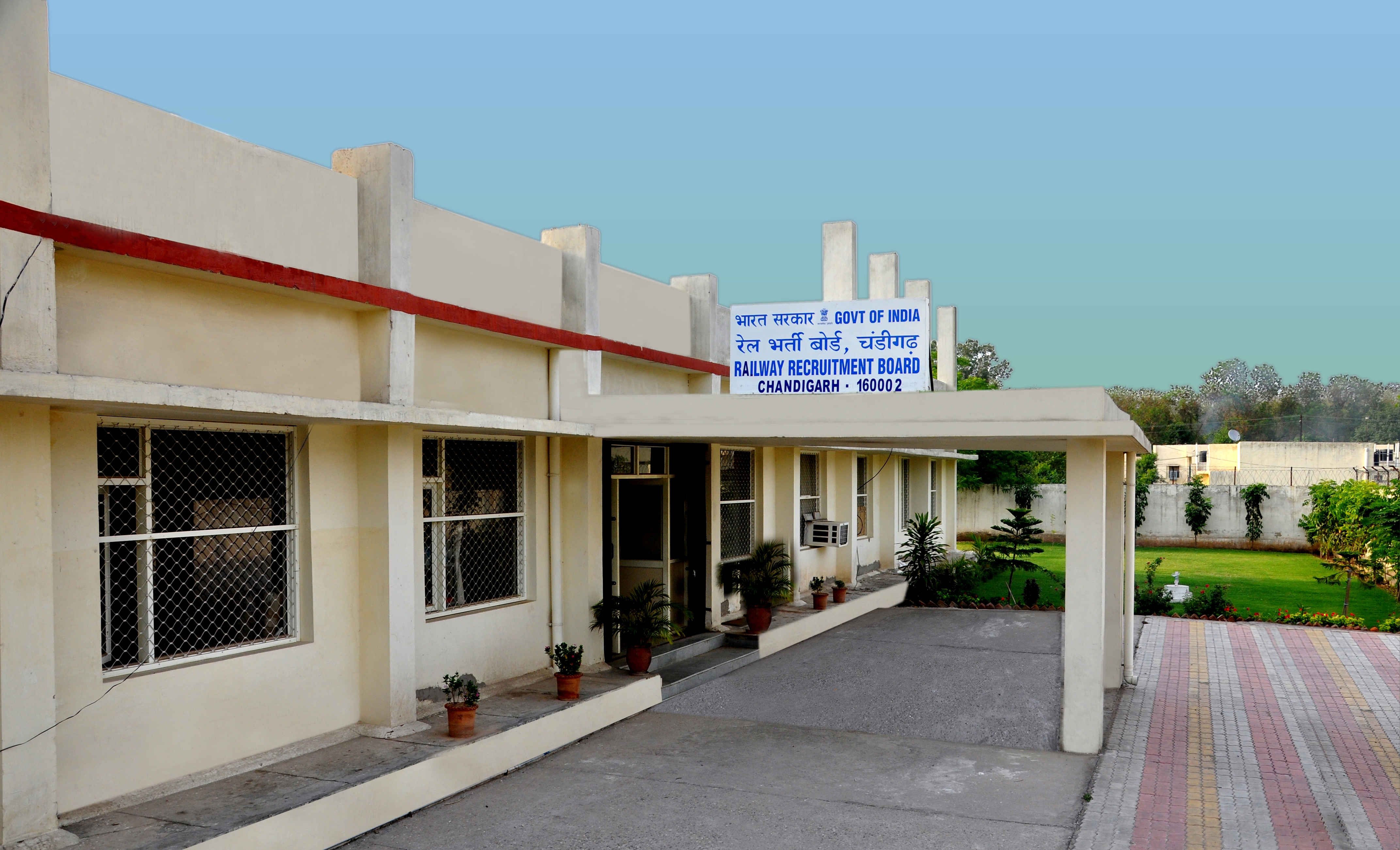 INTRODUCTION
Railway Recruitment Board, initially was known as 'Railway Service Commission' but in January 1985 it was renamed as Railway Recruitment Board.
Railway Recruitment Board, Chandigarh started its working in the year 1983 from #585, Sector 18-B, Chandigarh. Subsequently, the RRB office has been established in the following places:
| Year | Office Address |
| --- | --- |
| 1985 | Kothi No. 105, Sector 9-B, Chandigarh. |
| 1993 | SCO 78-79, Sector 8-C, Madhya Marg, Chandigarh. |
| 2006 | SCO 34, Sector 7-C, Madhya Marg, Chandigarh. |
Since 28.05.2015 RRB Office is located in railway building at Railway Colony, Near Railway Station, Chandigarh - 160002.
JURISDICTION AND ITS PURVIEW
The Jurisdiction of RRB/Chandigarh for recruitment of the Group 'C' Technical and Non-Technical Categories is as under:
Headquarter Office, Northern Railway, Baroda House, New Delhi
Delhi and Ambala Division of Northern Railway
Carriage & Wagon Workshop, Jagadhari
Store Depot of Jagadhari Workshop & Shakurbasti
ORGANIZATION
Each RRB consists of a Chairman, Member Secretary / Deputy Secretary or an Assistant Secretary and non-gazetted staff.
CONTACT US
Railway Recruitment Board,
Railway Colony, Near Railway Station,
Chandigarh – 160002
Telephone : 0172-2730093
Fax : 0172-2730040
Email : rrbcdg(at)railnet.gov.in